As the close of 2013 approaches, I've been reflecting on all of the amazing women I have been honored to know through my doula work. Each of the women and each birth story reminded me of a study by Auerlie Athan PhD, and Lisa Miller PhD, both research clinical psychologists at Columbia University.
The study focused on a series of interviews conducted with mothers recalling their experiences during the months leading up to and following giving birth. The study highlighted the transformative power of birth and the spiritual awakening that many mothers recalled in their birth story. The authors found that the same language used to describe a relationship with the divine, or spiritual, was used by women to describe their connection with birth and their new life roles. Words voiced by these women included: "transcendent," "all-giving," "surrender," "tremendous," and "inspiring."
This got me thinking about the negative viewpoints that modern science and medicine stress regarding motherhood and birth. All too often we only hear about post-partum depression, weight gain, and lack of sleep. While all of the above are real experiences women should be supported through, it's not the whole picture. Professors Athan and Miller describe the amazing transformation these women achieved through motherhood, and a new realized inner strength.
Women, who described themselves as impatient, spoke of a newfound patience and appreciation for the simple things in everyday life. One memorable interview describes a mother ability to stop and experiencing her toddler's first snowfall as one of the most beautiful moments of her life. Other women spoke of being amazed and newly confident with their own body after experiencing labor.
I believe this article champions why being a doula brings me such joy. As a doula, I am allowed to be a part of every woman's unique journey into motherhood. This journey, as I see it, is the call of a spiritual heroine who leaves familiar territory to achieve something beyond the range of normal experience and communicate it. Mothers are heroines who take on a lifelong role and accept the challenge and reward embodied by motherhood.
As a doula, I am given the gift of helping women through the birth process and I am able to be a supportive member of their unique path. Through my doula work, I aim to celebrate each woman, no matter what her birth experience may be, and serve as a source of strength and encouragement. As the holidays are upon us, I wish all families a happy and joyous season, and I want to congratulate all the new heroines of 2013!
Namaste,
Caroline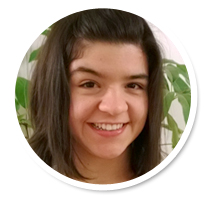 Caroline is a doula with Ohana as well as a registered yoga instructor. Post comments below or email Caroline directly at
caroline@ohanaparents.com.