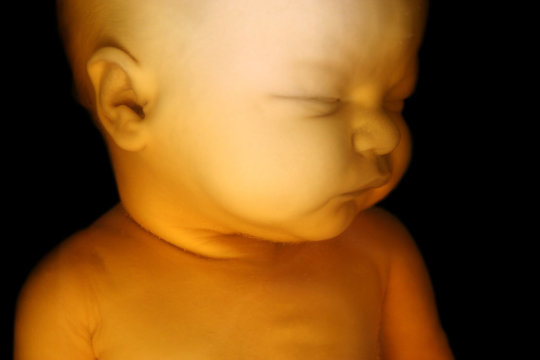 This is amazing! The exact mechanism for the onset of labor has long evaded researchers. Does labor begin because the mom's body signals it is ready? Or does the baby provide a signal it is ready to be born? Or is it a combination of the two? This study provides compelling evidence that the baby regulates timing of its own birth. So cool!
"Researchers at UT Southwestern Medical Center have identified two proteins in a fetus' lungs responsible for initiating the labor process, providing potential new targets for preventing preterm birth.
Previous studies have suggested that signals from the fetus initiate the birth process, but the precise molecular mechanisms that lead to labor remained unclear. UT Southwestern biochemists studying mouse models found that the two proteins − steroid receptor coactivators 1 and 2 (SRC-1 and SRC-2) — control genes for pulmonary surfactant components that promote the initiation of labor. Surfactant is a substance released from the fetus' lungs just prior to birth that is essential for normal breathing outside the womb.
'Our study provides compelling evidence that the fetus regulates the timing of its birth, and that this control occurs after these two gene regulatory proteins − SRC-1 and SRC-2 − increase the production of surfactant components, surfactant protein A and platelet activating factor,' said senior author Dr. Carole Mendelson, Professor of Biochemistry, and Obstetrics and Gynecology at UT Southwestern." Read More