Ohana Doulas offers two types of services. First, we offer doula services in Seattle directly to expecting parents. Second, we provide consulting for hospitals nationwide that are interested in creating successful hospital-based doula programs. Autumn leads our direct doula services, while Jocelyn leads the hospital consulting side of our business.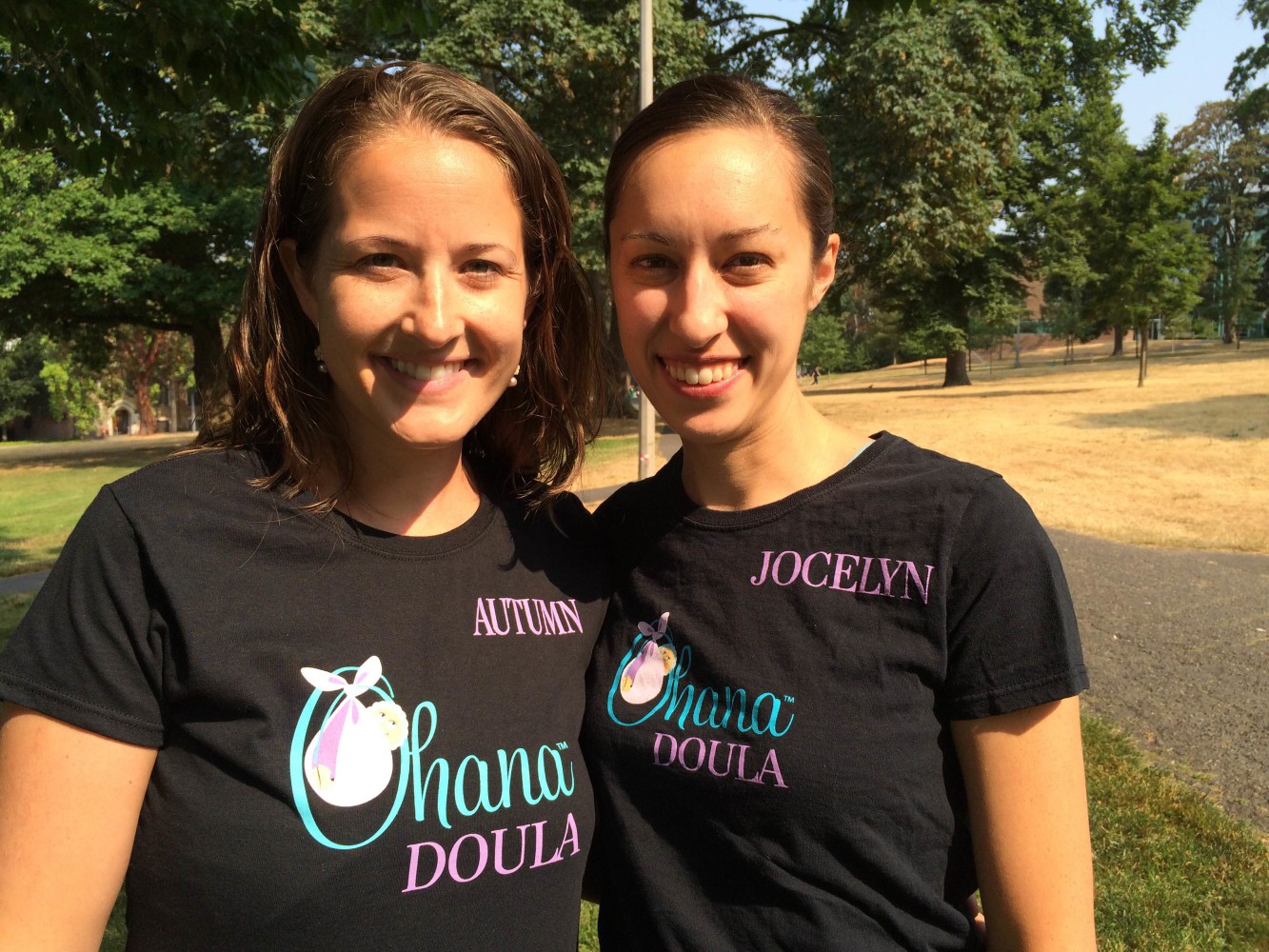 Our Name
The word Ohana means "family" in Hawaiian, and refers to one's inner circle of both family and close friends. Jocelyn became familiar with the term during a trip to visit her sister, who lives in Honolulu. For parents in her sister's community who may live far from their biological families on the mainland, the ohana is a group of friends that makes up their community of support, nourishment, and joy as they raise their children.
Our Team
Jocelyn Alt

Birth Doula / Hospital Consultant

Jocelyn has a background in health policy and business and has been a birth doula for over 10 years. She holds a BA from Yale University and an MBA from Northwestern University's Kellogg School of Management. Jocelyn worked as Chief of Staff to a State Representative in Massachusetts during the development of the state's health care reform law there. She then served as a Senior Health Policy Advisor in Congress during the development of health care reform and wrote sections of the Affordable Care Act. She moved from the public sector to the Blue Cross and Blue Shield Association in 2010, where she led projects aimed at increasing the use of value-based payments and large-scale innovative marketing efforts.

Jocelyn has started and run a variety of doula programs. She created and managed a doula program at the Washington, DC Birth Center for three years. She then served on the Board of Chicago Volunteer Doulas, an organization that partnered with four Chicago hospitals to provide doula care to patients. She founded Ohana Doulas in 2012. Jocelyn currently leads Ohana Doulas' hospital consulting arm, working with hospitals to help them create successful hospital-based doula programs.

In her spare time, Jocelyn enjoys hiking, salsa dancing, and hosting dinner parties. She lives in the Capitol Hill neighborhood of Seattle with her husband Drew Alt.

Languages spoken: English, Spanish, French

Autumn Duckworth

Birth Doula / Lactation Counselor / Dietitian

Autumn's passion for birth evolved from her love for athletics, health, and wellness. In 2006, she graduated from Seattle Pacific University with a Bachelor's degree in Food and Nutritional Sciences, obtained her license as a Registered Dietitian, and worked in WIC (Women, Infants, and Children) clinics in both Washington state and Hawaii providing nutrition counseling and breastfeeding education. She also had the privilege of volunteering at a maternity home in Puyallup as a dietitian, staff assistant, mentor, and birth mother advocate. The more she worked with pregnant women, the greater her desire to become a birth doula was ignited! Doulas of North America (DONA) International certified Autumn as a birth doula and shortly afterwards she became a Certified Lactation Counselor (CLC). She has been serving pregnant and nursing mothers throughout King and Pierce County for over 5 years.

Autumn was born in Phoenix, Arizona and raised in the suburbs of Seattle. Her life is richly blessed as a follower of Jesus Christ, wife, mother, birth doula, dietitian, and lactation counselor. In February of 2011, she married her wonderful husband who encourages her to pursue life to the fullest! They have established roots in Kirkland, Washington. Her husband's job as a Project Manager and her occupation as a Mother of two and Birth Doula keep them fairly busy. However, in their free time, they enjoy eating at new restaurants, cooking, kickboxing, hiking, watching Cutthroat Kitchen by the fire, reading, leading a Bible Study, volunteering with their Church, traveling, hanging out with extended family, and taking their son to the park. Autumn looks forward to meeting each of you and supporting you in bringing your beautiful miracle into this world!
History of Ohana
Ohana opened its doors on January 2, 2013 in Evanston, IL, just north of Chicago. The company started as two doulas — Jocelyn Alt and Giselle De la Rosa — with a vision to provide a place where expecting and new parents could find personalized, high-quality education and support as they prepared for and welcomed a new baby. To realize this vision, they grew the team to 15 people, including birth doulas, childbirth educators, parent group facilitators, prenatal yoga teachers, parent coaches, and therapists.
In June 2014, Jocelyn moved back to her hometown of Seattle and opened the second branch of Ohana there. She began focusing more fully on doula services and launched the hospital consulting arm of the business. As the hospital consulting grew, Jocelyn changed the structure of the team in Chicago in the summer of 2015 from a centralized organizational format to one in which the Ohana team members now take clients through their own private practices. To inquire about any of the services the team offers in Chicago, please contact the appropriate Chicago team member(s), listed here.
Swedish Medical Center in Seattle became Ohana Doulas' first hospital client in 2015. The system hired Ohana Doulas to create and administer a doula program at its four hospitals. Based on its initial success, the program grew to over 40 doulas in its first year. For more information about Ohana Doulas' hospital consulting services, click here.
Our Community Commitment
Ohana is a registered benefit corporation, a new type of entity that is a hybrid between a for-profit company and a non-profit organization.  Ohana chose to incorporate as a benefit corporation because we believe that business should exist to serve society, and we welcomed the establishment of a legal structure that allows – and requires – us to prioritize community and social wellbeing alongside business success.
Please click below to read our annual impact reports:
2015 Annual Report
2014 Annual Report
2013 Annual Report
Ohana offers doula services on a sliding fee scale as part of our commitment to serve clients across the income spectrum. If your family has limited resources, please talk with us about options. In the hospital consulting arm of the business, Ohana Doulas works with interested hospitals to build charity care components into their programs to make doula care accessible to low-income patients as well as patients with financial means.