As many of you know, Ohana is a registered Benefit Corporation, a hybrid between a for-profit and a non-profit. As part of our requirements as a Benefit Corporation, we must prepare and publish an annual report on our outcomes and impact in the community.
I'm excited to share with you here the results of the 2014 report, completed on April 30, 2015. It's always neat to take a step back and look at the impact of our work.
Some highlights are below:
In 2014, the Ohana team served a total of 181 families.
Of the clients who gave birth supported by Ohana doulas, 86% gave birth
vaginally, including 3% VBAC (Vaginal Birth After Cesarean), and 14% gave birth via Cesarean section.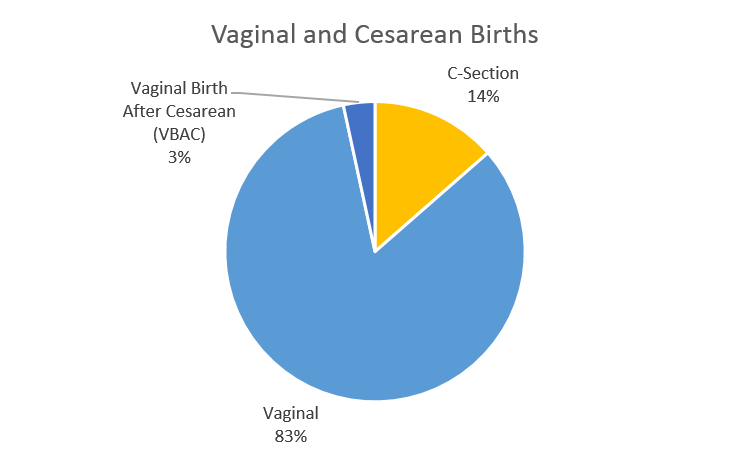 The rate among Ohana clients was consistent with the World Health Organization recommended level of 10-15%, versus the much higher 31% rate in the U.S. nationally.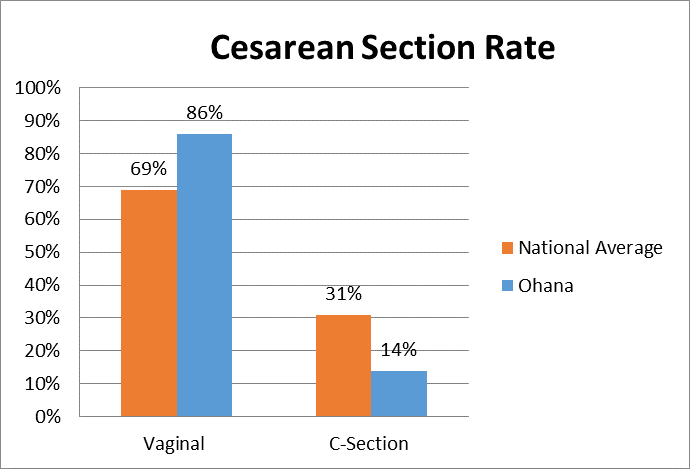 The rates of needed medical interventions in other areas were also significantly lower than national averages. We recognize that many factors affect birth outcomes, including practice patterns of physicians and midwives and underlying health risks of the mothers. Ohana's lower rates are consistent with the findings in controlled scientific studies about the benefits of doulas in reducing unnecessary interventions.
We are proud of the positive feedback from participants on their experiences in our Childbirth Classes and New Parent Groups:
Childbirth Classes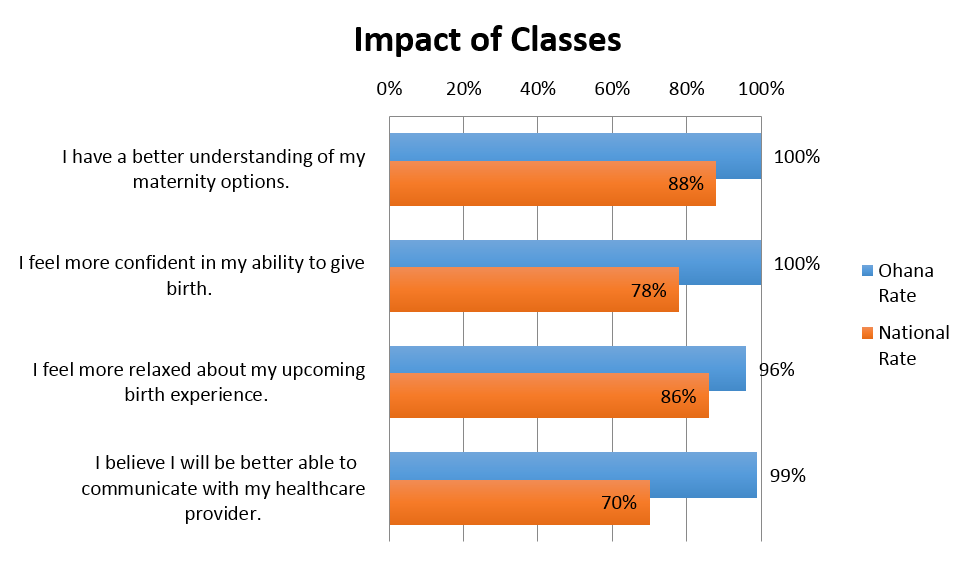 Dad & Baby Groups

Mom & Baby Groups

For more data and summaries of our activities over the year, please see the full report here.